Contact info:
Linda W. Zalme
936 County Road 619
Newton, NJ
Tel: (973) 383-1392
Fax: (please call the above number before faxing)
Cell: (973) 600-3389
Email: Linda@lindazalme.com
Dealers:
(Monarchs and Gypsy Moths available exclusively through The Dollery)
<![if !vml]>

<![endif]>
Welcome to my website!
I am a designer & sculptor of One-of-a-Kind original art dolls sold through dealers and figurative art galleries.
Most of the figures below would average about 21" tall, if standing.  They are sculpted either of all Polymer, or Polymer and air-dry clays over wire armatures.  The eyes are glass and the wigs are artist-made of mohair.  All of the clothing, accessories, wings, and bases are hand-made and hand-painted by me.
Below are images of some of my most recent pieces!  These have all been sold and are in private collections… but I would be happy to consider commission work.  Just email, or give me a call, and I will put you in touch with a dealer to make arrangements!
I'll be updating the gallery and adding new pieces as they are created, so check back often!  Enjoy!
2010
Sylvie
<![if !vml]>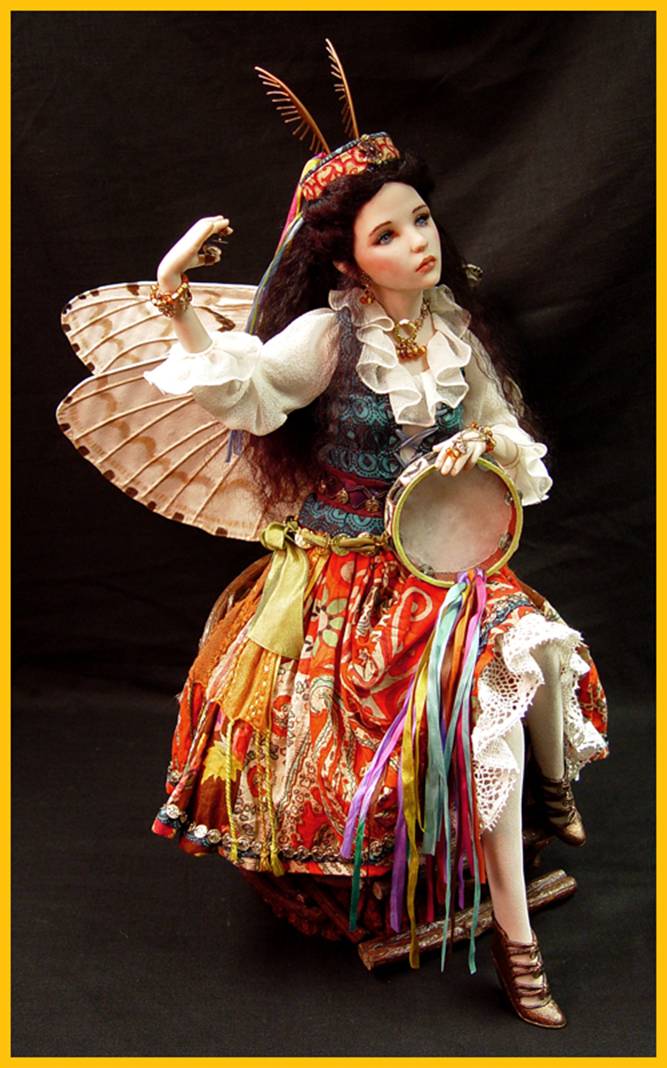 <![endif]>
<![if !vml]>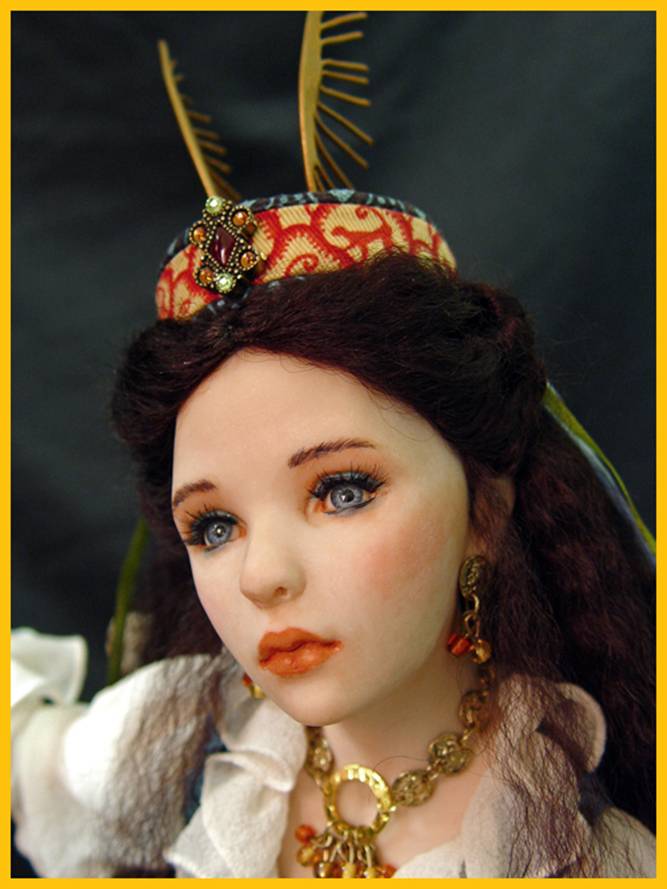 <![endif]>
2010
Blue Morpho Queen
<![if !vml]>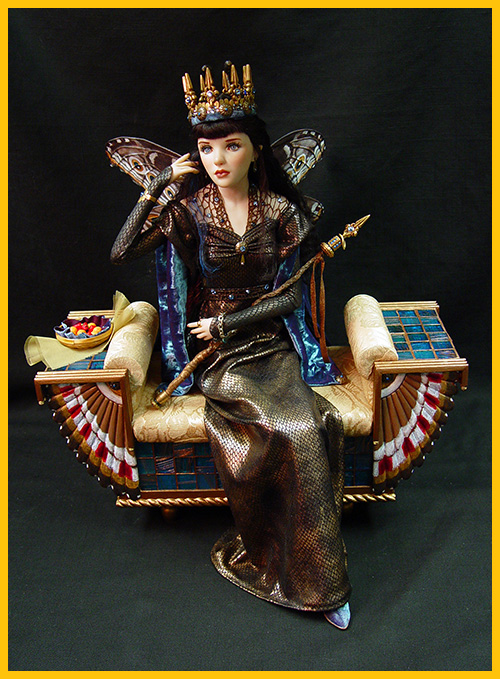 <![endif]>
<![if !vml]>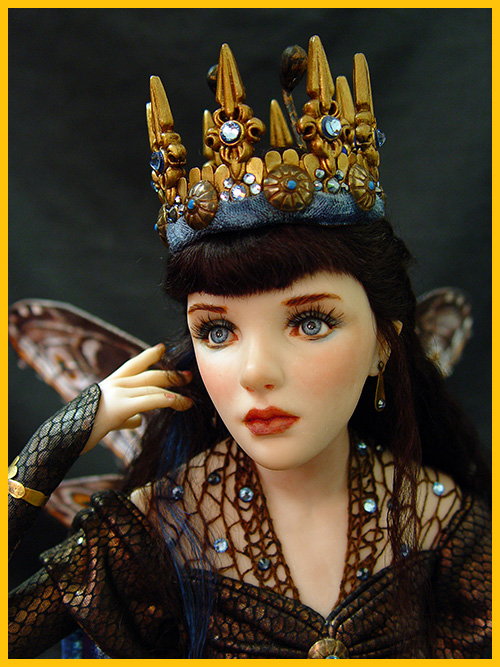 <![endif]>
2009
Monarch Queen
<![if !vml]>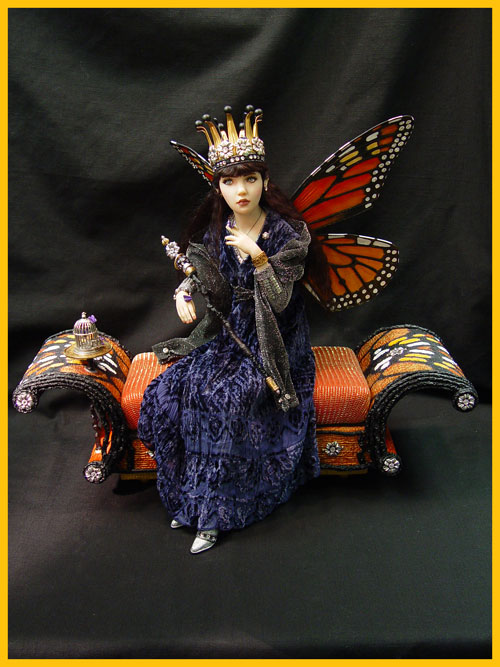 <![endif]>
<![if !vml]>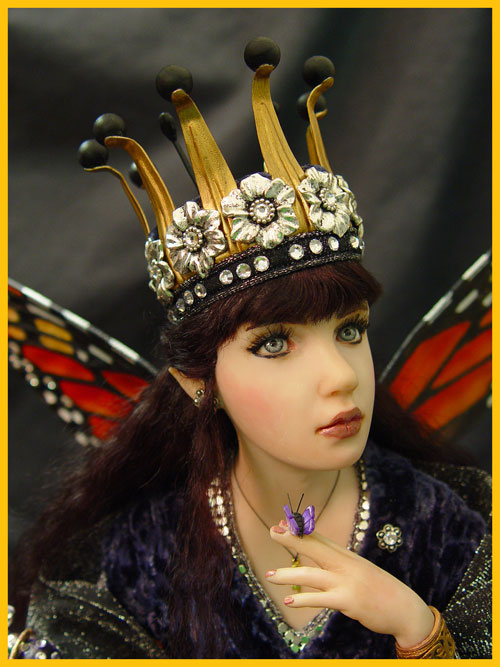 <![endif]>
Alison
<![if !vml]>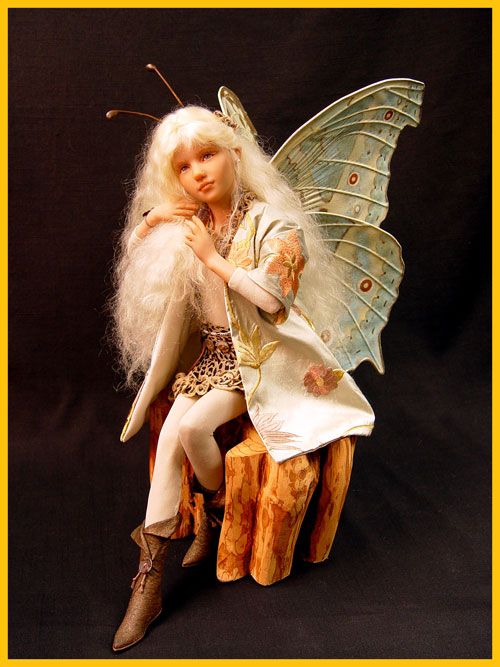 <![endif]>
<![if !vml]>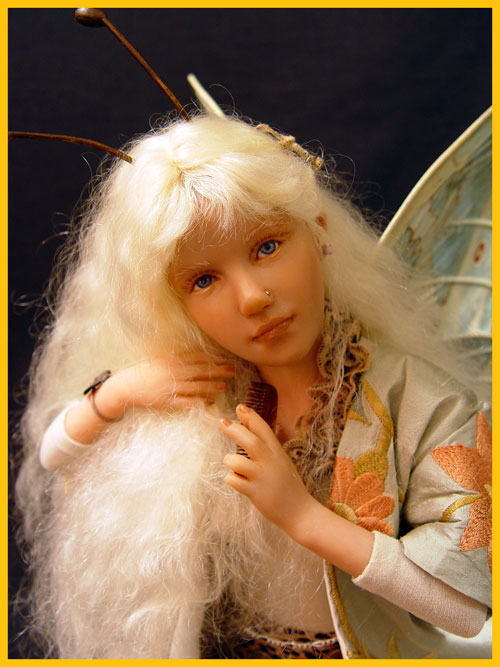 <![endif]>
Monarch Mother & Child
<![if !vml]>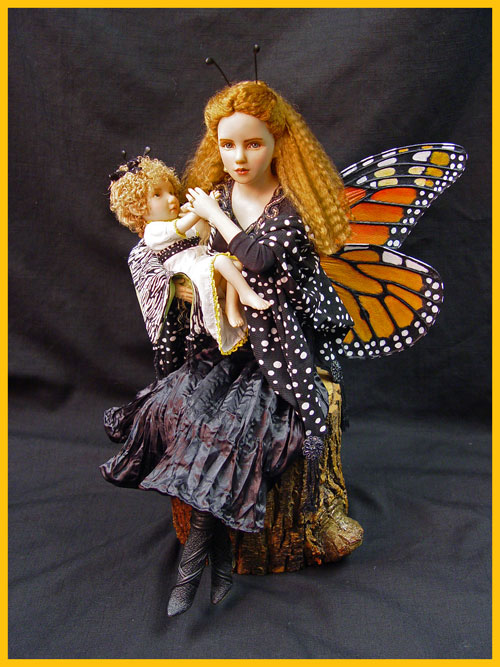 <![endif]>
<![if !vml]>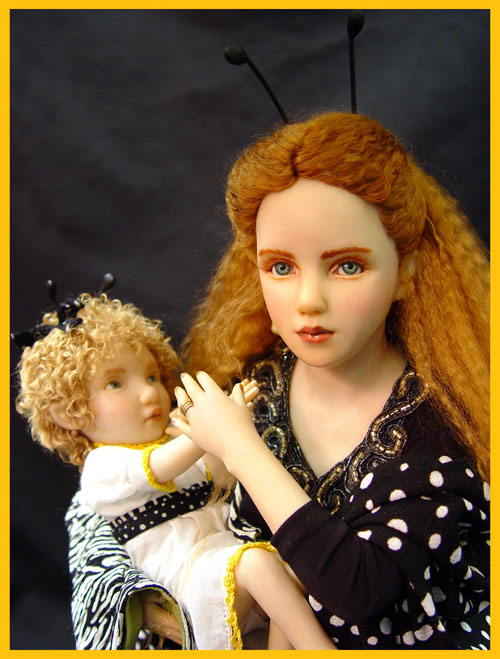 <![endif]>
<![if !vml]>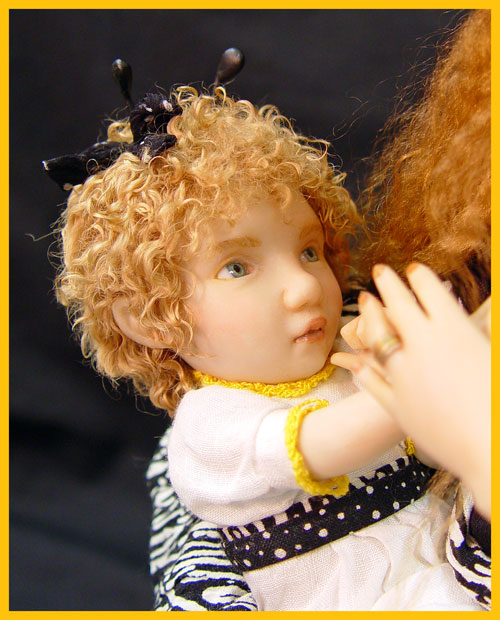 <![endif]>
Rosanna
<![if !vml]>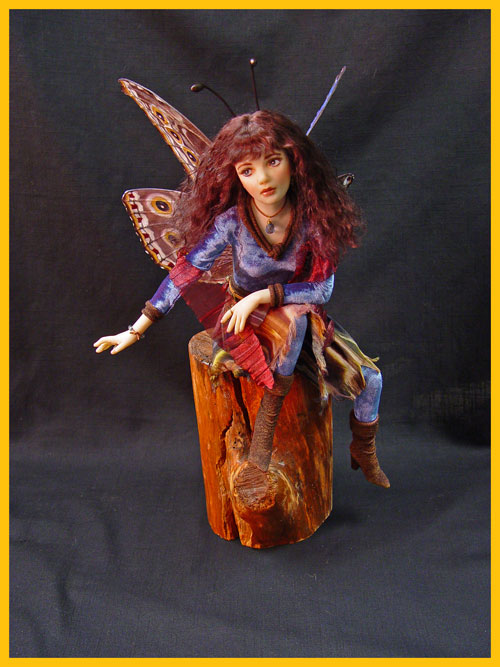 <![endif]>
<![if !vml]>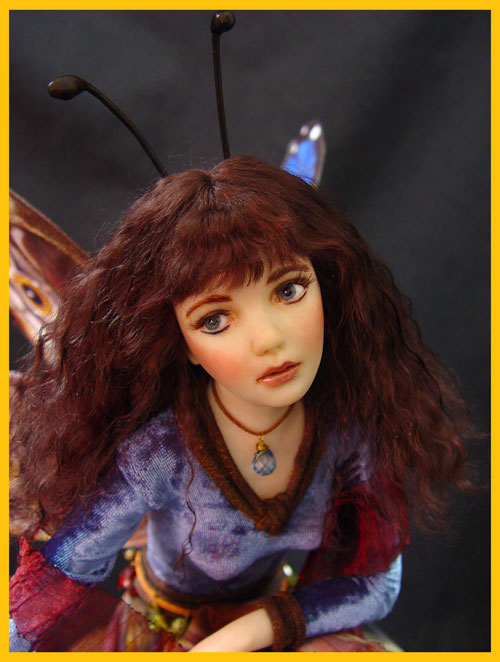 <![endif]>
2008
Gypsy Moths
<![if !vml]>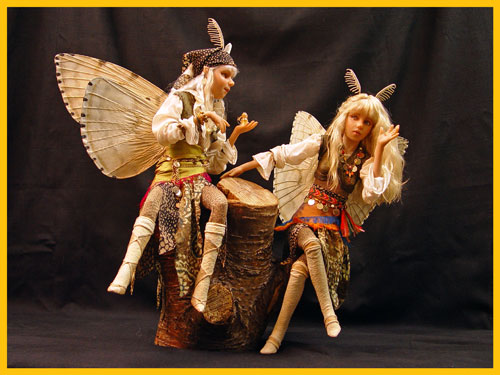 <![endif]>
<![if !vml]>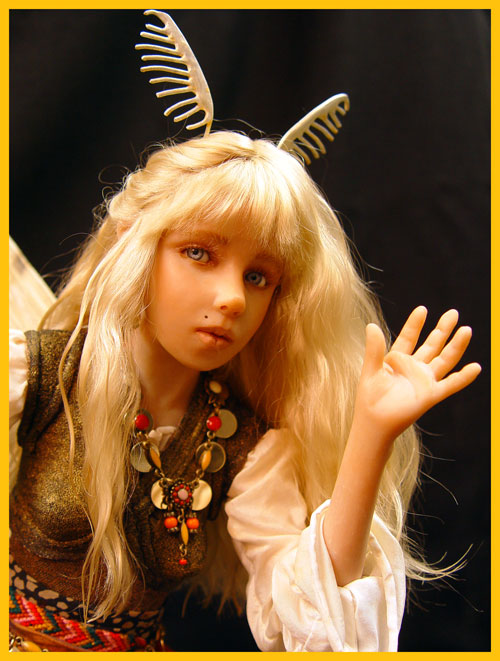 <![endif]>
<![if !vml]>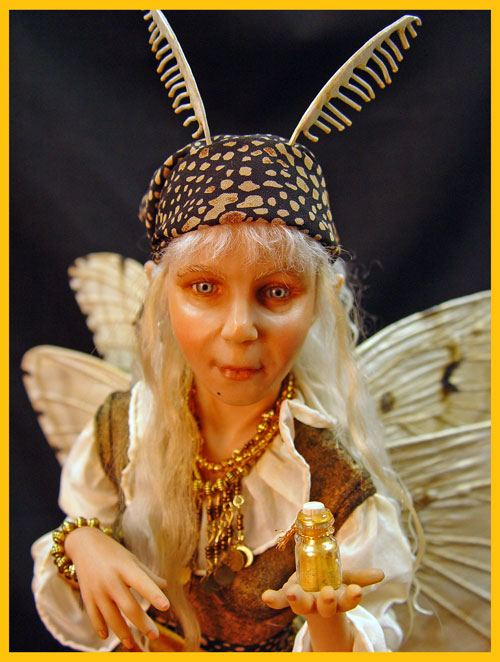 <![endif]>
Xiamora
<![if !vml]>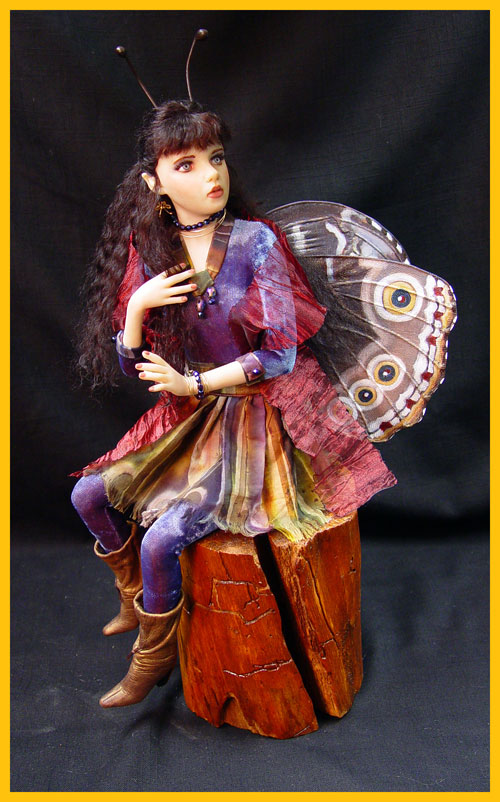 <![endif]>
<![if !vml]>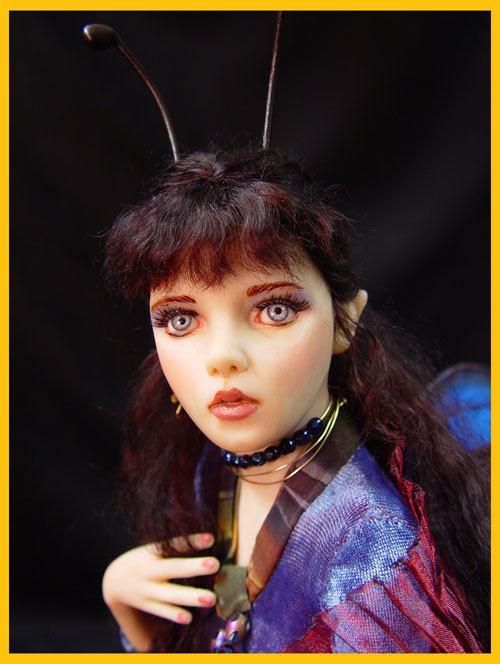 <![endif]>
Chelsea
<![if !vml]>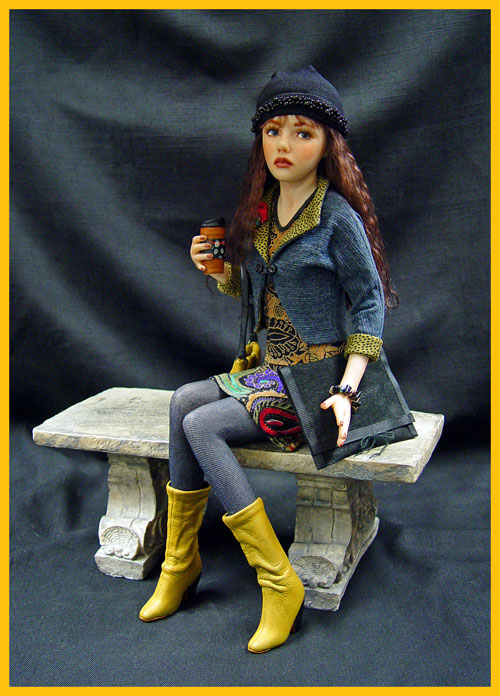 <![endif]>
<![if !vml]>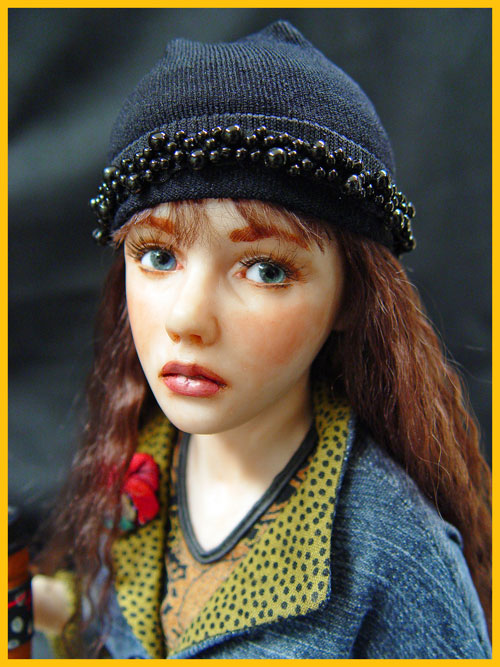 <![endif]>
Dorothy
<![if !vml]>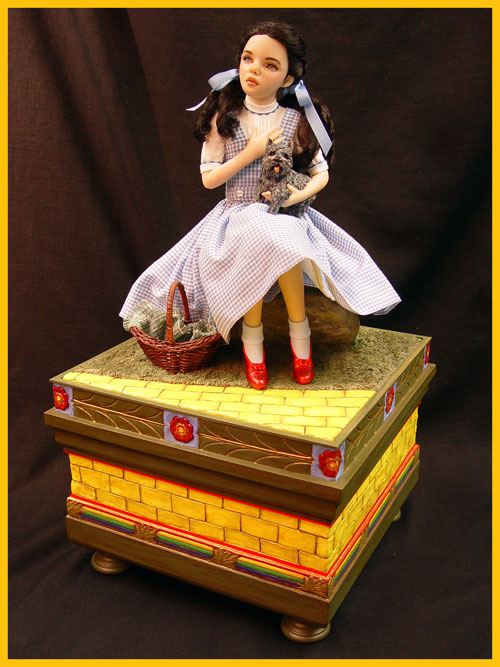 <![endif]>
<![if !vml]>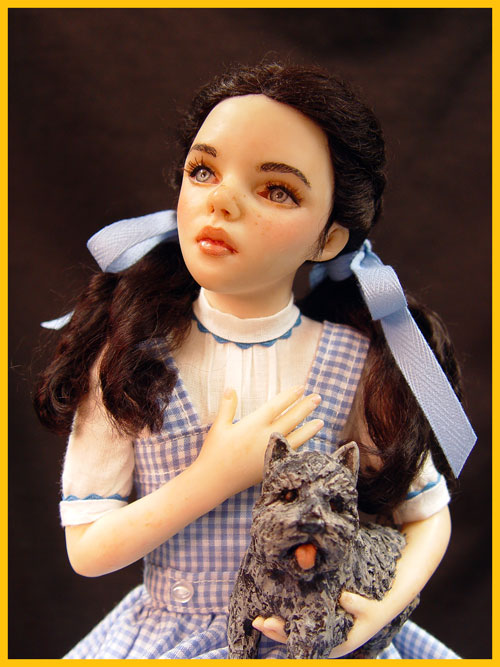 <![endif]>
…more to come!
<![if !vml]>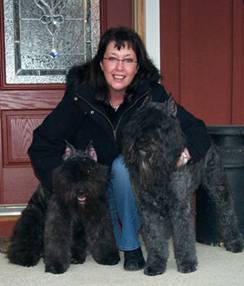 <![endif]>
My Bio
I grew up in rural northern New Jersey.  As a child, I spent a lot of time exploring streams and woods near my home.  I also spent time learning to draw, paint, and sew! And every once in a while, I would stop what I was doing… and make a cloth doll.
While in high school, I won several awards for my artwork… including a national award for one of my collage pieces.  During my junior year in high school, I spent a year in northern Sweden as an exchange student.
After high school, I attended Upsala College in East Orange, NJ.  There I majored in fine art and developed a love for figure drawing and painting.  I also met my future husband, Ron Zalme, then also an art student… and now a wonderfully talented cartoonist and children's illustrator.  www.ronzalme.com
After graduation, we married and I went on to study at The Art Student's League in New York City, once again following my love of figurative drawing and painting.
Three children followed next and artwork had to put on "hold".  As the kids got older, and I had a bit more time, I followed a whim and took a class in porcelain doll making…and I soon realized that I had to learn more!  What spare time I had was spent learning to sculpt and making molds for porcelain.  Then I discovered polymer clay… and I was hooked!  I loved the freedom of a direct sculpt that the polymers afforded me… and I've been working in this medium ever since.
In 2000, I first exhibited my work with Artist's United in New York City… and recognition of my efforts has been growing steadily since!  I am so grateful to the dealers that have given me so much support over the past several years… and for the acceptance my work has received from collectors since that initial show!